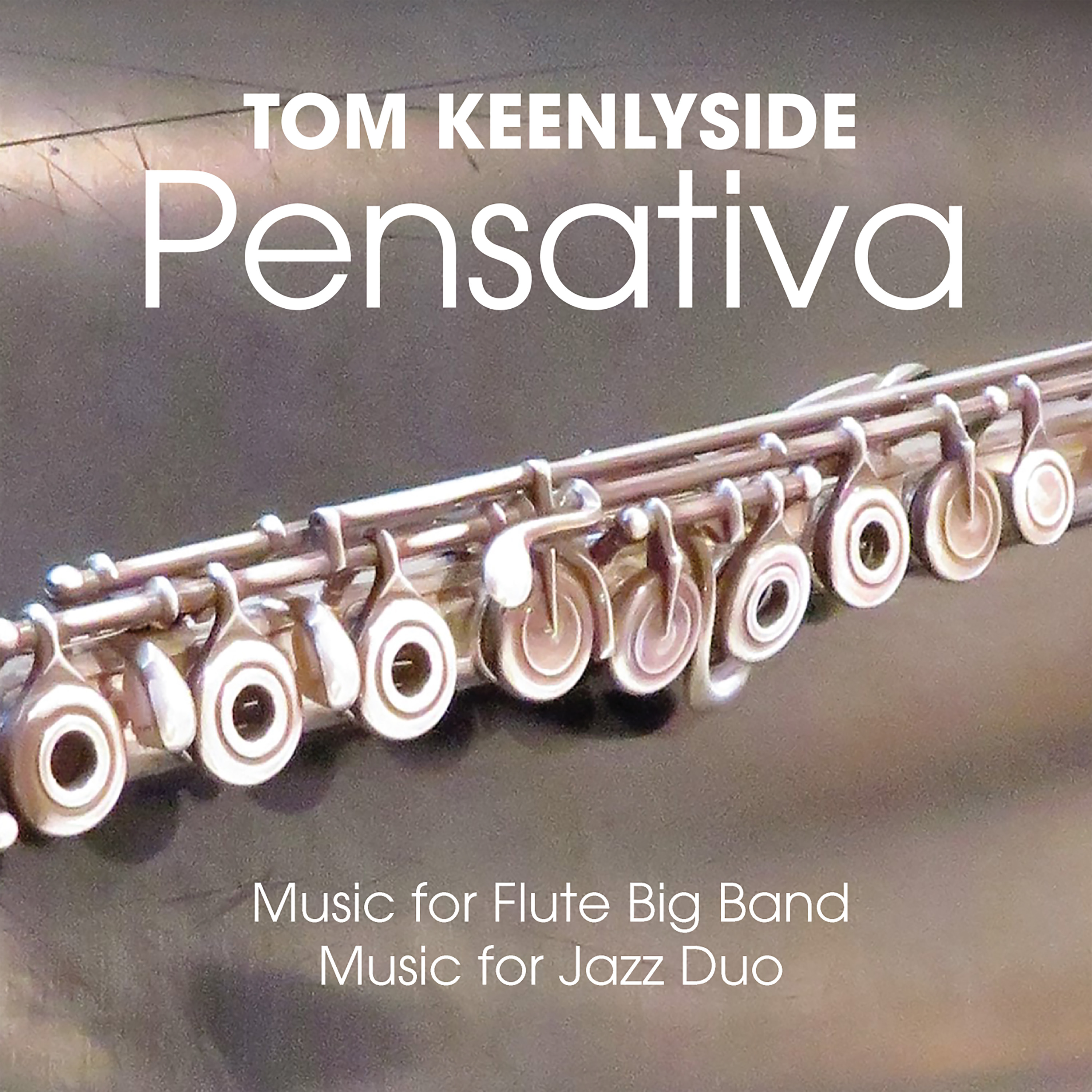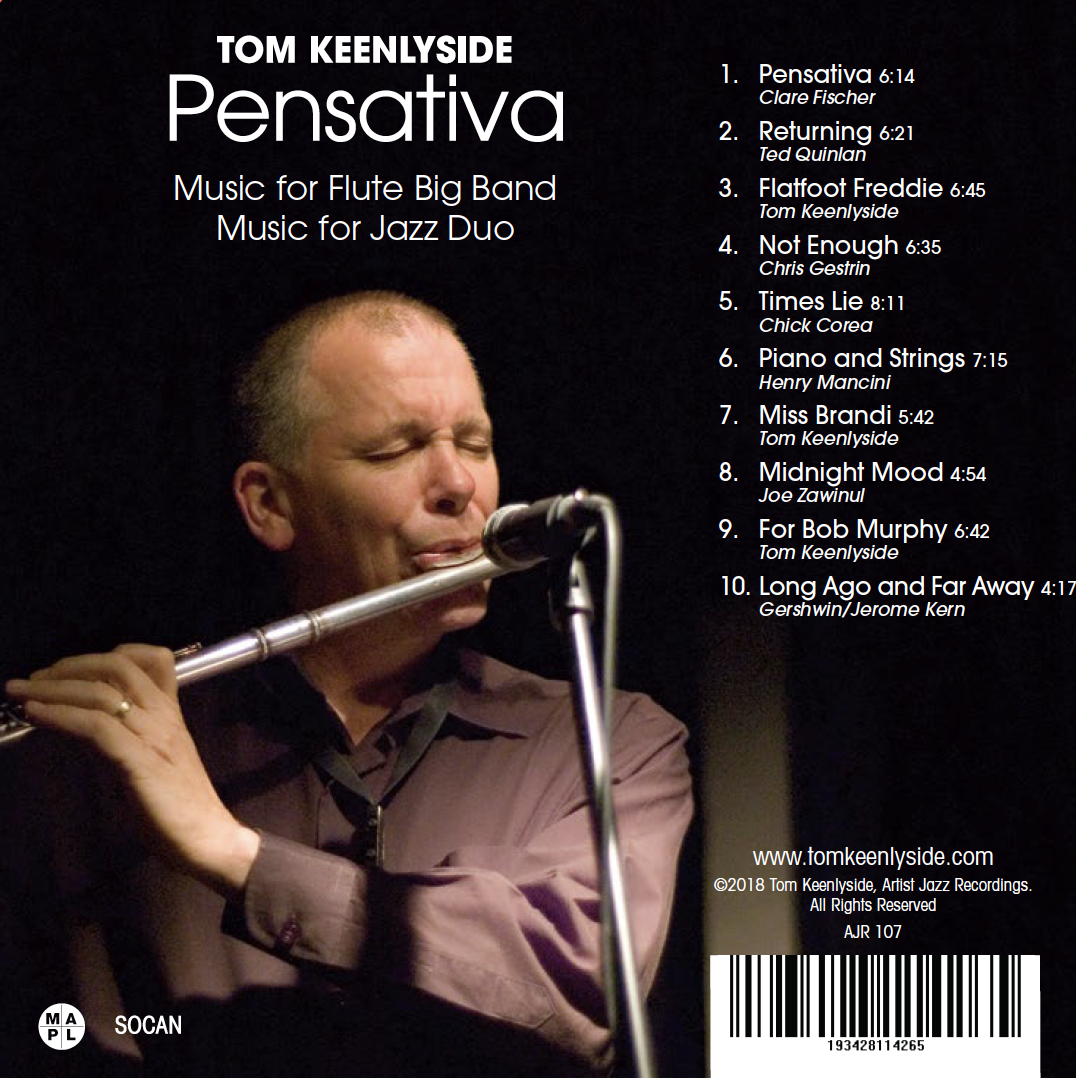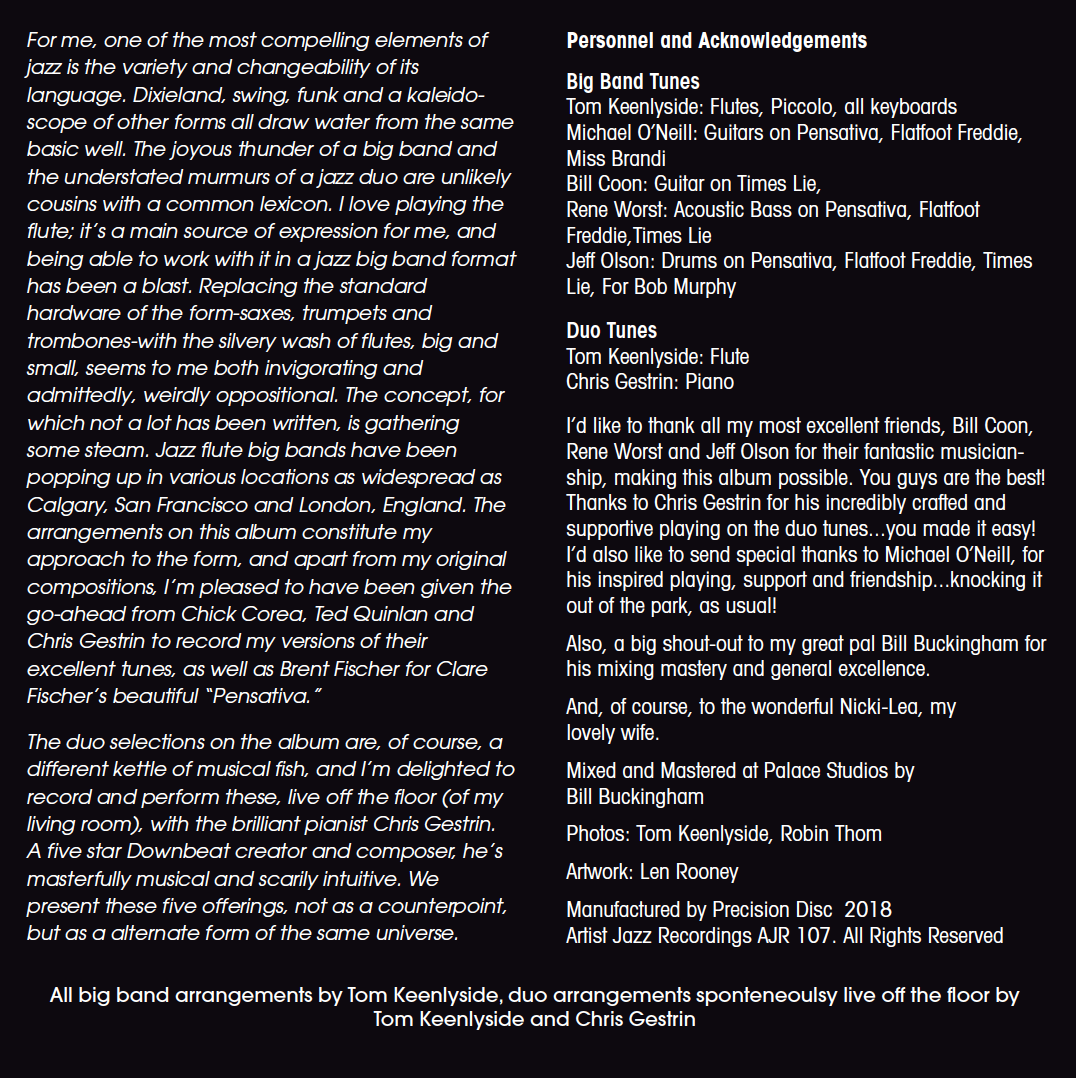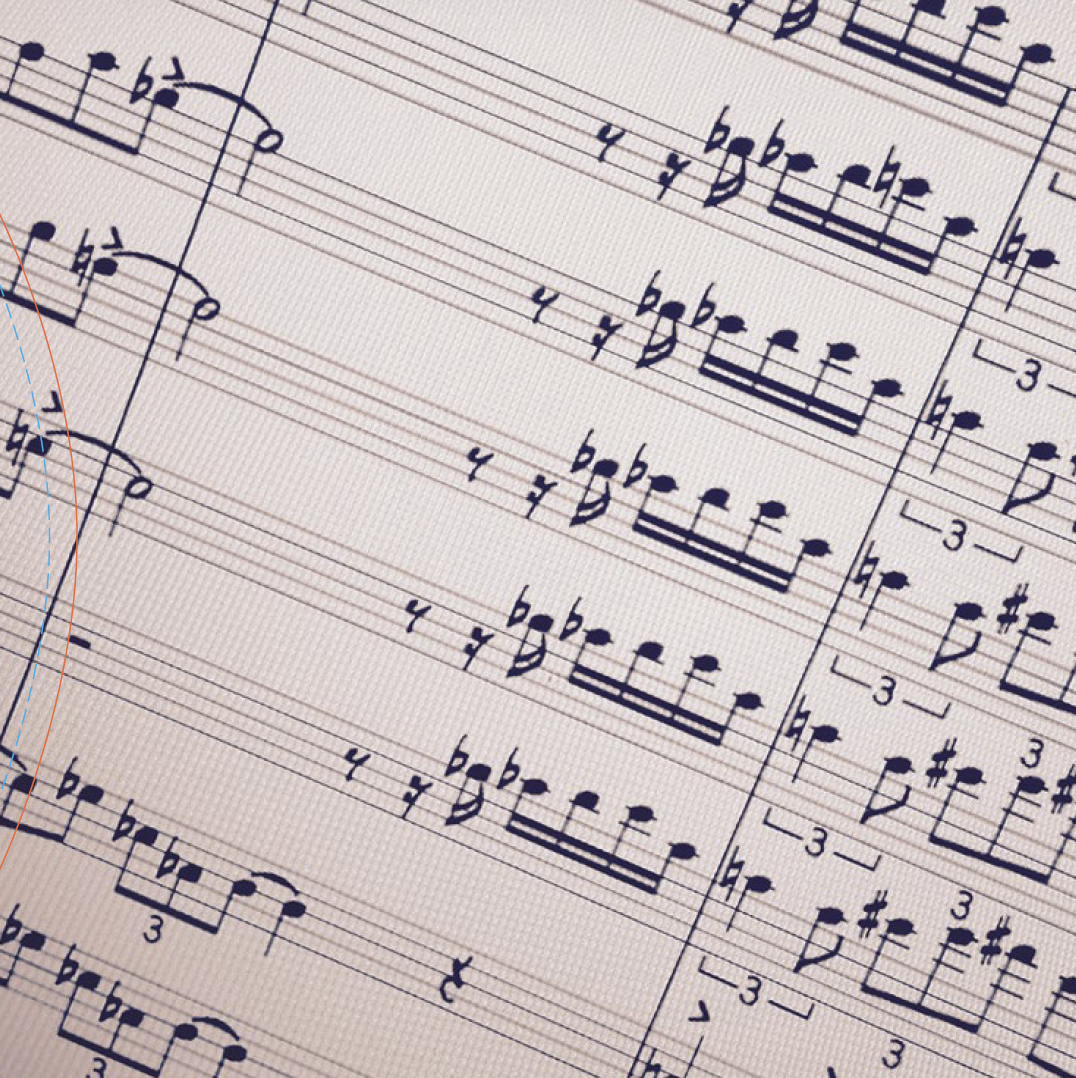 Buy the CD!
"Tom Keenlyside's resplendent arrangement of Clare Fischer's Pensativa for Flute Big Band is adventurous and surprising while holding true to the essence and history of this timeless classic."
Pensativa
Music for Flute Big Band and Jazz Duo
For me, one of the most compelling elements of jazz is the variety and changeability of its language. Dixieland, swing, funk and a kaleidoscope of other forms all draw water from the same basic well. The joyous thunder of a big band and the understated murmurs of a jazz duo are unlikely cousins with a common lexicon. I love playing the flute; it's a main source of expression for me, and being able to work with it in a jazz big band format has been a blast. Replacing the standard hardware of the form-saxes, trumpets and trombones-with the silvery wash of flutes, big and small, seems to me both invigorating and admittedly, weirdly oppositional. The concept, for which not a lot has been written, is gathering some steam. Jazz flute big bands have been popping up in various locations as widespread as Calgary, San Francisco and London, England. The arrangements on this album constitute my approach to the form, and apart from my original compositions, I'm pleased to have been given the go-ahead from Chick Corea, Ted Quinlan and Chris Gestrin to record my versions of their excellent tunes, as well as Brent Fischer for Clare Fischer's beautiful "Pensativa".
The duo selections on the album are, of course, a different kettle of musical fish, and I'm delighted to record and perform these, live off the floor (of my living room), with the brilliant pianist Chris Gestrin. A five star Downbeat creator and composer, he's masterfully musical and scarily intuitive. We present these five offerings, not as a counterpoint, but as a alternate form of the same universe.
"Tom Keenlyside is one of Canada's foremost musicians. His musicality transcends categories." — Paul Horn
"Keenlyside has a lush, warm sound, a fleet technique and a complete command of the expressive devices available to the flute." — Cadence Magazine, New York
"The flute is a very difficult instrument to matriculate in the world of jazz… Tom Keenlyside is one of a few to do it successfully." — Hubert Laws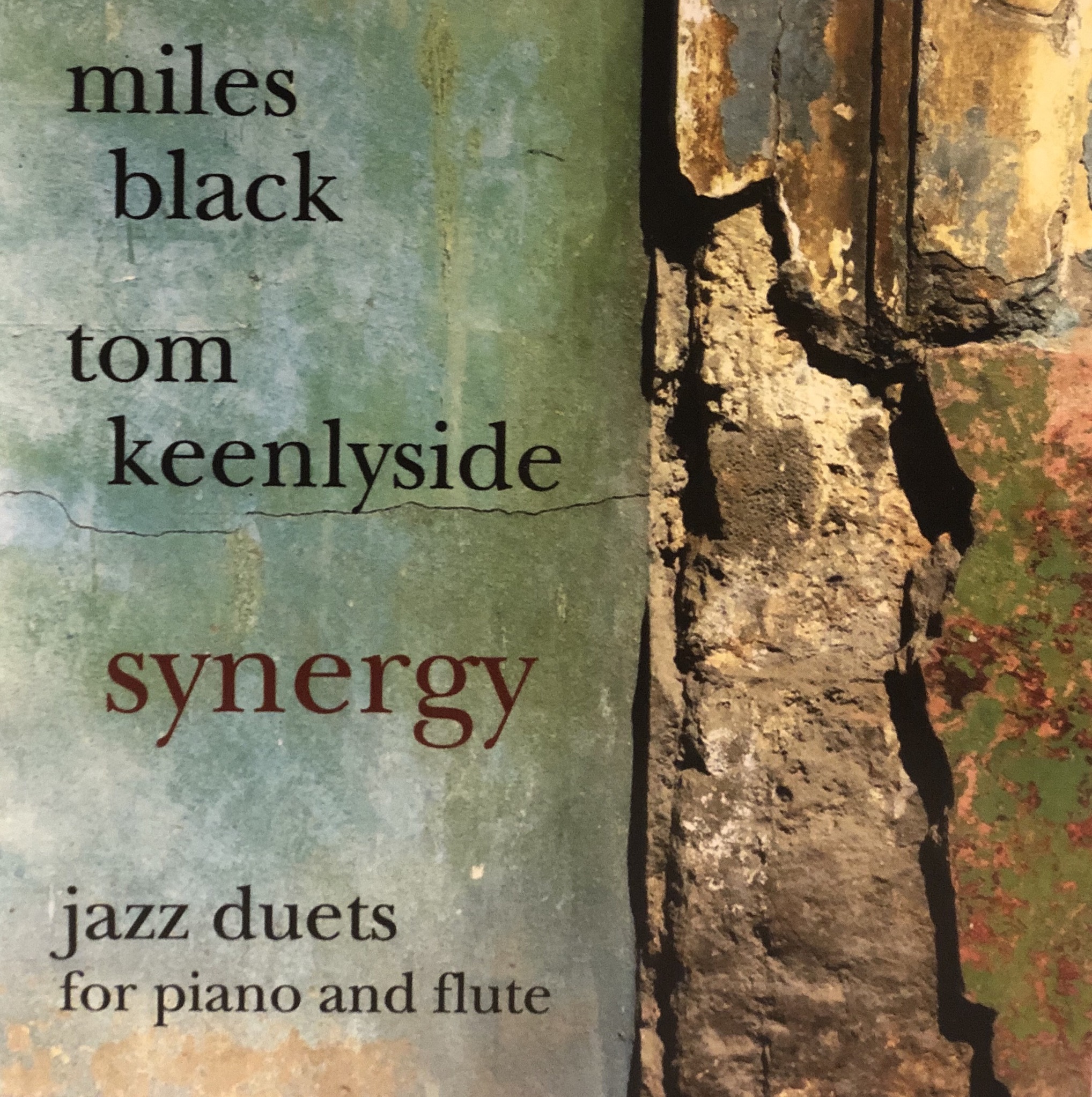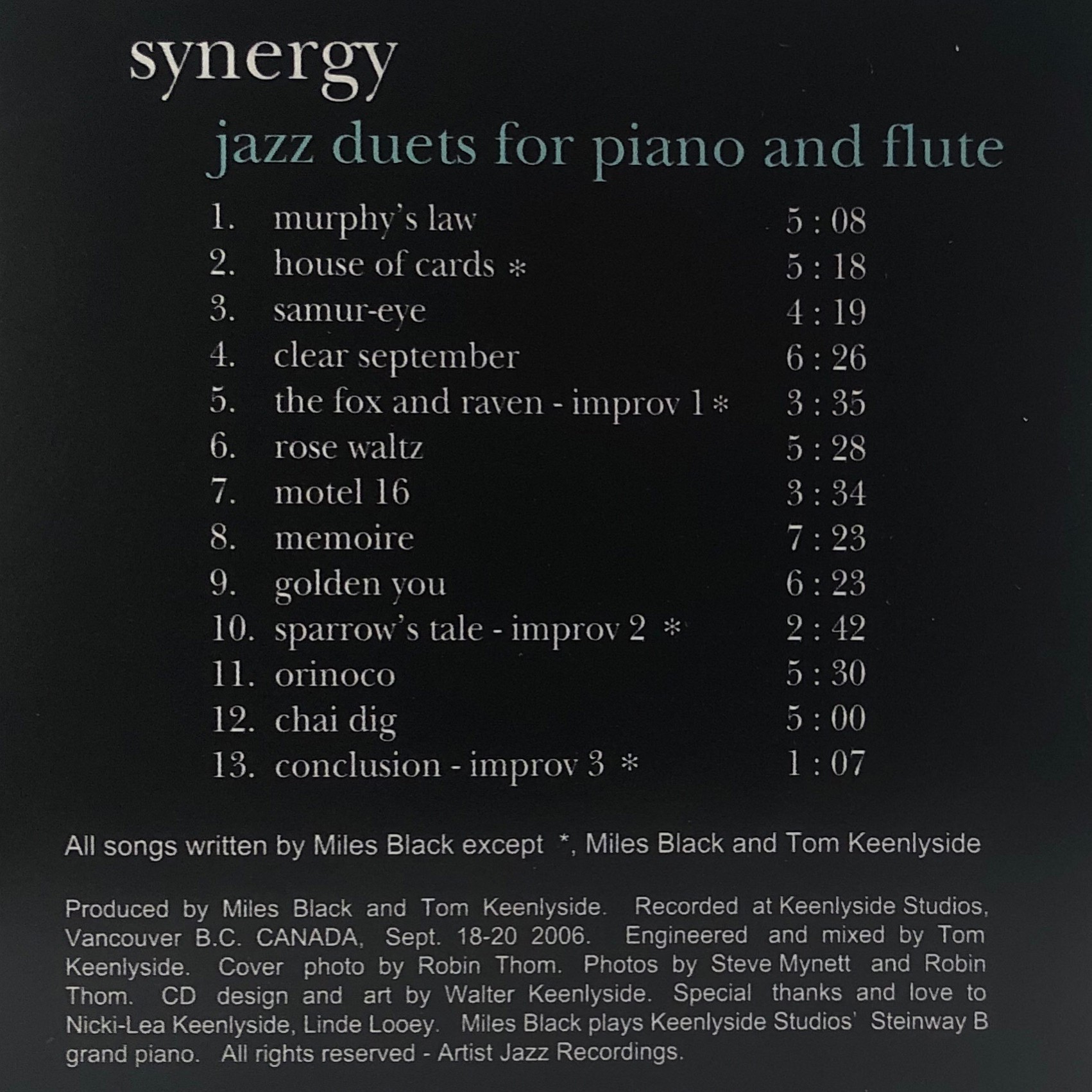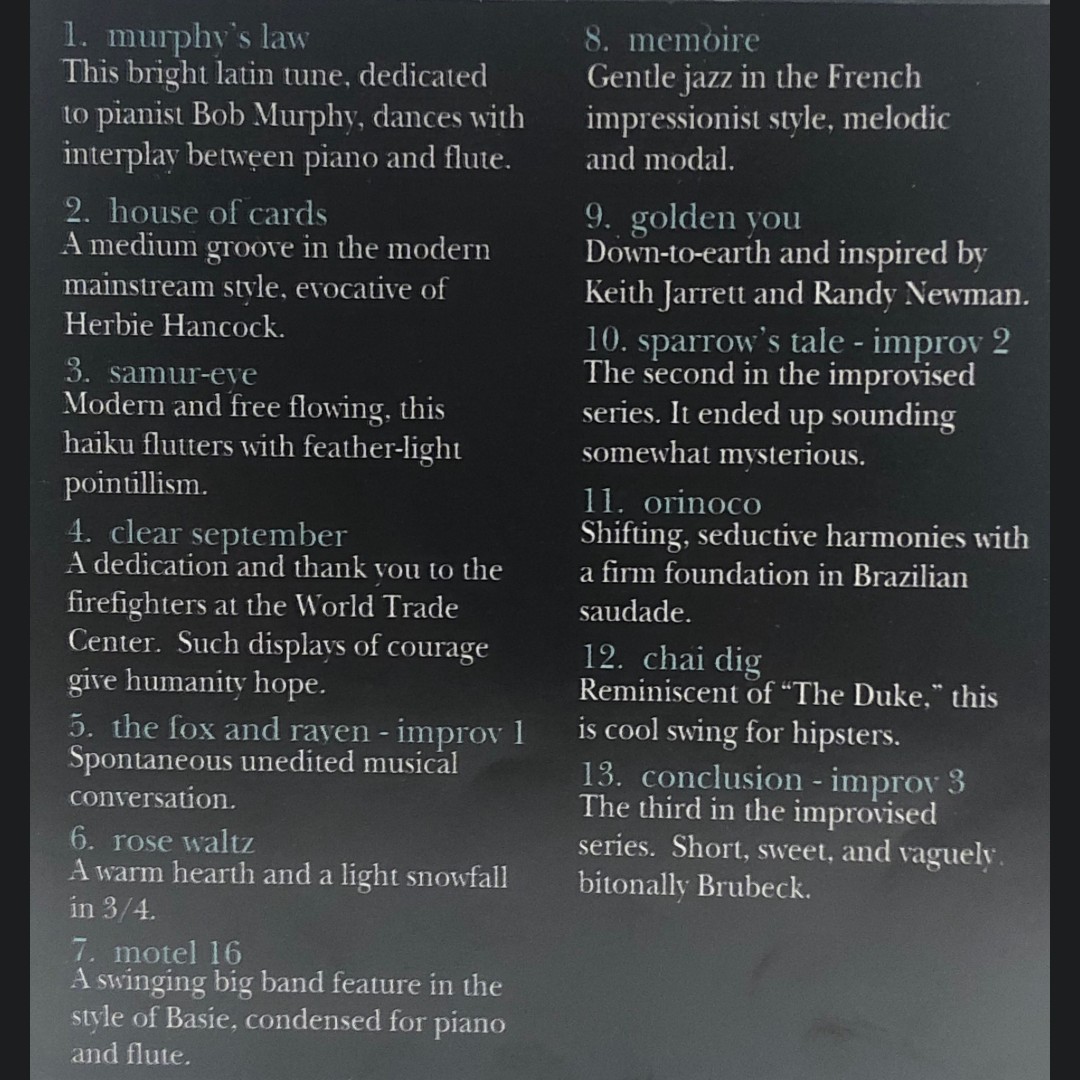 Buy the CD!
"Keenlyside has a lush, warm sound, a fleet technique and a complete command of the expressive devices available to the flute. Black's excellent playing is a good complement to his fine writing. Although primarily a harmonically oriented player, his disciplined playing is both conservatively modern and replete with original touches. Black and Keenlyside sound as if they have been playing together for years, an impression deepened by their telepathic exchanges on the wholly/mostly improvised tracks. The tunes encompass a wide variety of approaches from a Corea-ish "Murphy's Law," a delicately pointillistic "Samur-eye" to a gospel-ish "Golden You" interspersed among more traditional sounding jazz vehicles. As a matter of fact, every single track is worthwhile and I'm happy to give Synergy an enthusiastic recommendation."
Synergy
jazz duets for piano and flute
Recorded live in two evenings by musicians Tom Keenlyside (flute) and Miles Black (piano) primarily in first takes, Synergy represents the most immediate of musical experiences. The compositions, many of which are either composed on the spot or wholly improvised, run through a wide range of musical styles, and capture the essence of true spontaneity.
"Synergy" is lovely music, played beautifully…very together! — Lee Konitz, New York
"…Keenlyside is a subtle and masterful flutist" — Winnipeg Free Press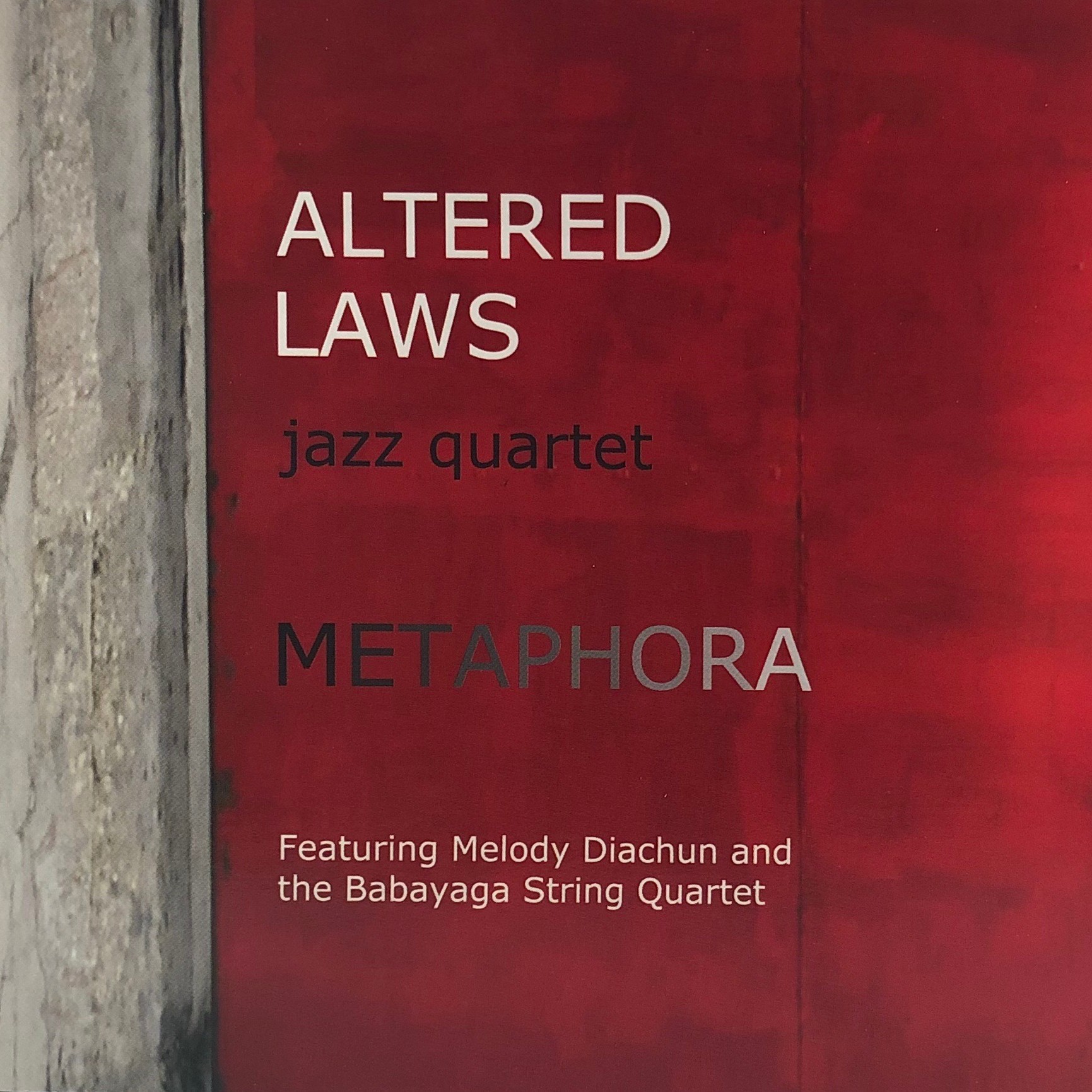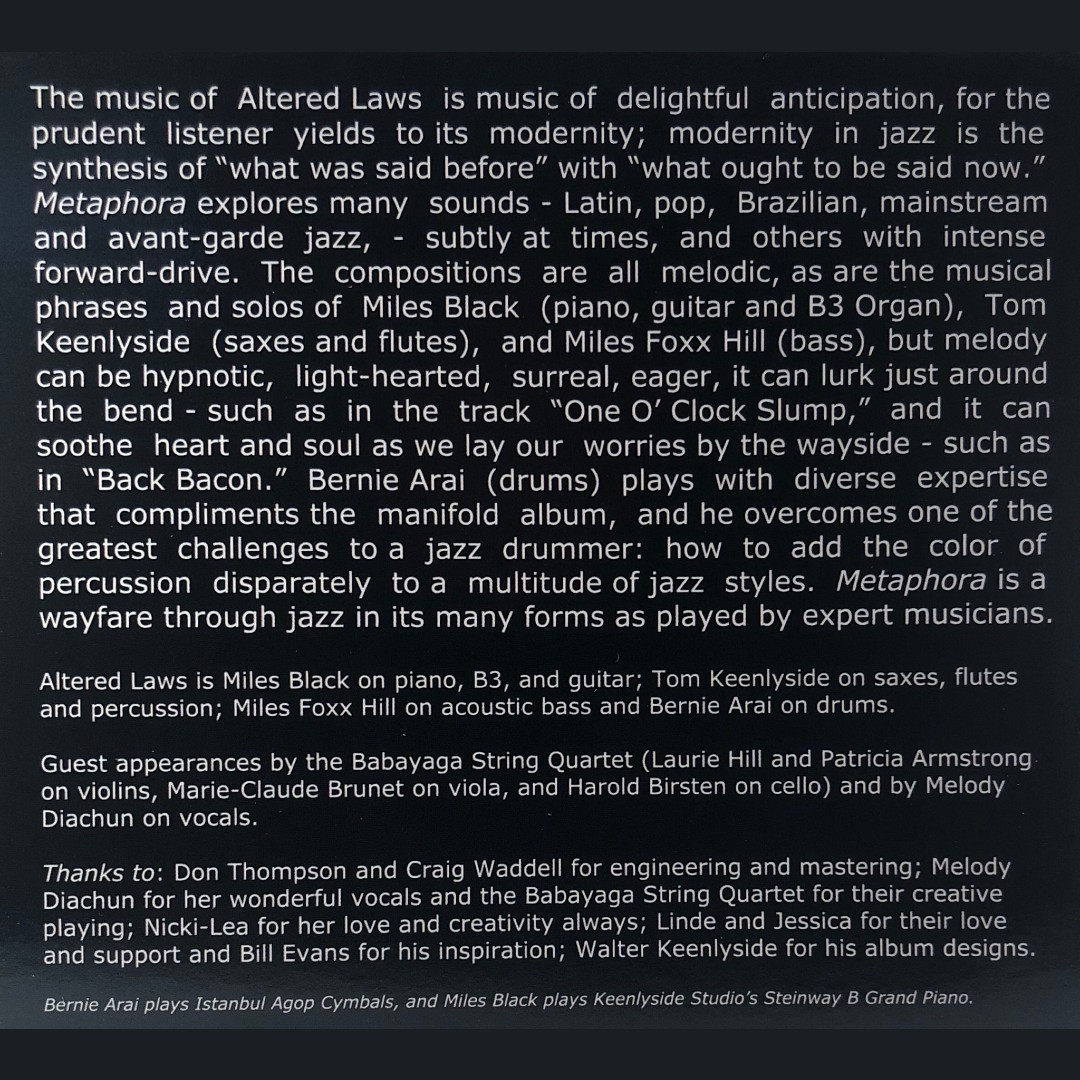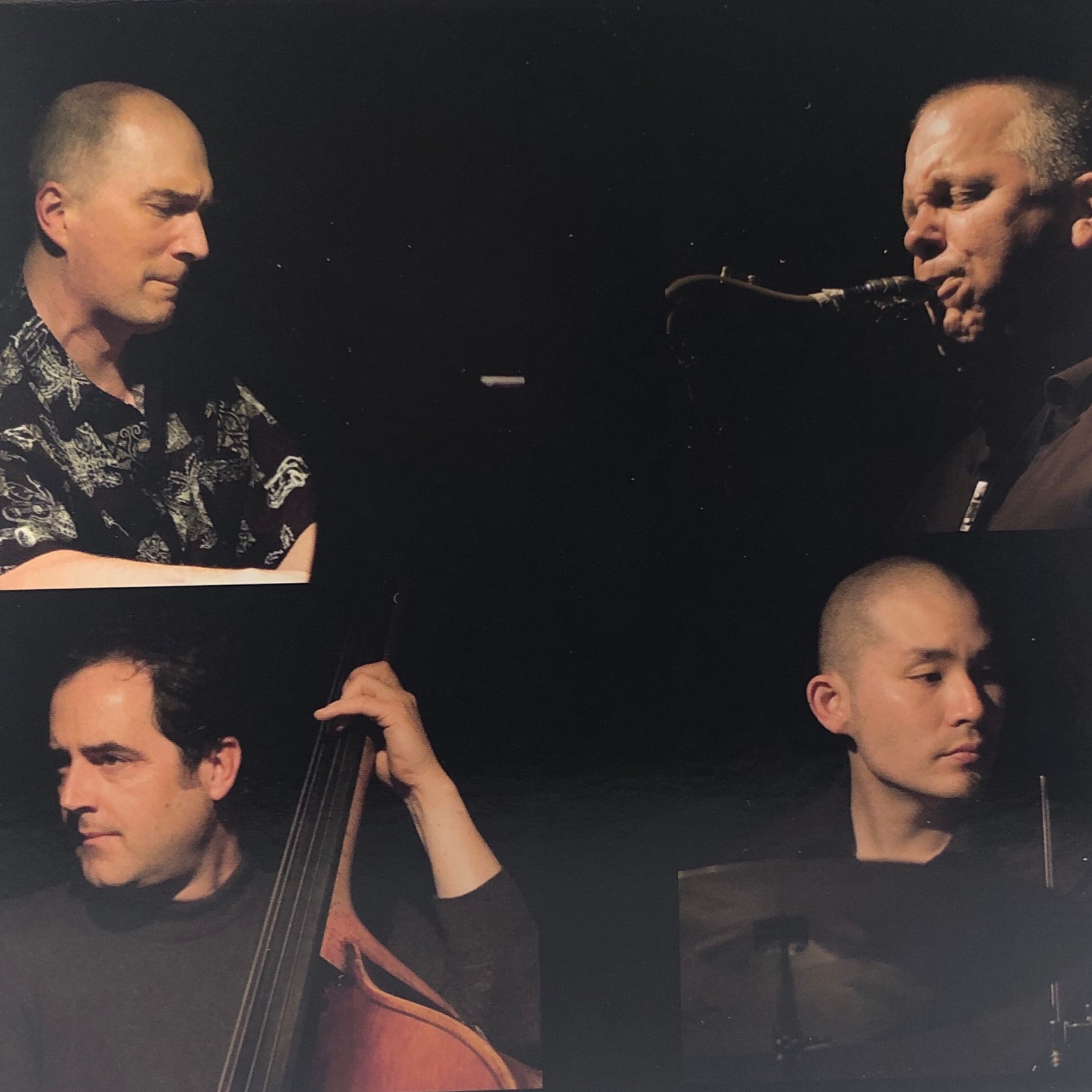 Buy the CD!
"Metaphora is an excellent CD…the musical values are high in just about every respect here; the writing, group interplay, and the solos are all first-rate."
Metaphora
ALTERED LAWS jazz quartet
"Metaphora" is the second release from AJR recording artists Altered Laws…a JUNO nominee and winner of the Western Canadian Music Award for best jazz album. "Metaphora" offers a new, rich and varied palette of modern mainstream jazz. Soulful melodies interweave with intricate arrangements and masterful improvising in this musical journey. Featuring The Babayaga String Quartet and beautiful vocals by Melody Diachun.
"Tom Keenlyside and Miles Black and are two of Canada's foremost musicians. Their musicality transcends categories… "Metaphora" showcases the virtuoso ability of all the players. The arrangements are cutting edge in the jazz genre." — Paul Horn
"Metaphora" is a great album…sounds wonderful — Paul Grant, CBC's Radio
Best Contemporary Jazz Album of the Year – Juno 2008 Nominee! (Read press release)
2008; Winner – Western Canadian Music Award for Best Contemporary Jazz Album of the Year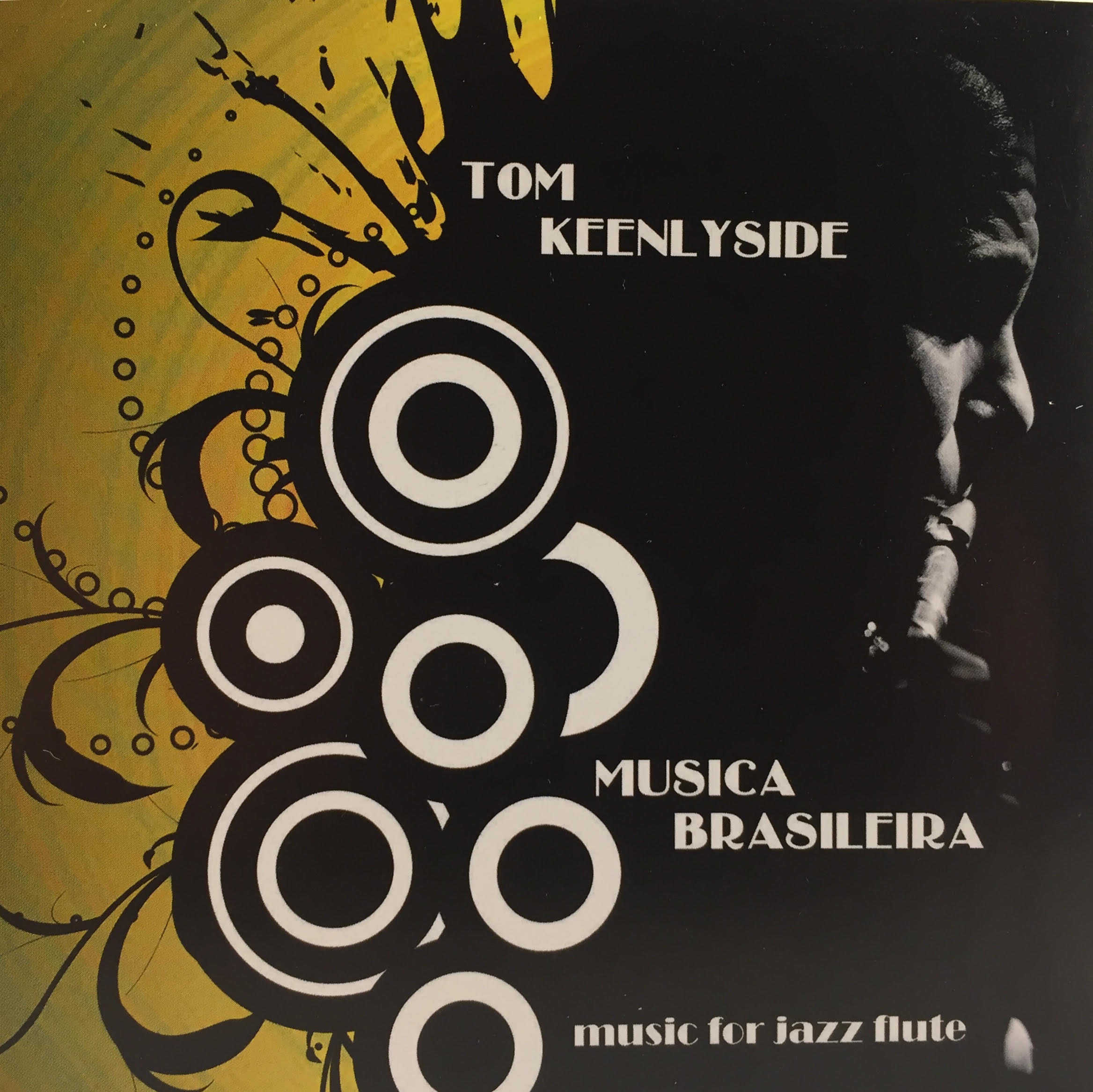 Buy the CD!
Musica Brasileira
music for jazz flute
A rich, rhythmic, and jazz flavored exploration of Brazilian music featuring the flute in both small group and orchestral settings
In the spring of 1963, I was treated to my first exposure to any kind of music from Brazil, in the form of the iconic "Girl From Ipanema". I was astonished at how present, clean, and, well, perfect the music sounded. Dry and sonically unadorned, the harmonies and stark melodic beauty of Astrid Gilberto's voice popped out of the hi- fi like diamonds. It had an enormous effect on my early teenage ears, and would continue to influence my jazz playing as I followed my musical muse. Later in my teens I would seek out the works of the greats and gradually arrive at a vague inkling of "saudade", the longing that weaves through much of Brazilian melody and harmony. Baden-Powell, Luis Bonfa, Luis Eca, and, of course, Jobim found their equal billing in my heart along with Coltrane, Miles, and Cannonball.
Throughout my career as a jazz musician the Brazilian sound continued to influence me.
In 2007 I had the great fortune to spend time in Sao Paulo and Rio listening to and playing with some of the great players in Brazil today. Impromptu "rodas" or choro jam sessions would pop up out of nowhere. The unearthly joy of sitting on Rogerio Souza's front porch playing "Doce de Coco", jamming " Noites de Carioca" with 200 others in the park under a giant banyon tree or playing "Desafinado" with the great mandolinist Izaías Bueno de Almeida can't be denied…it was magic.
The durability and flexibilty of Brazilian music is as undeniable as it is enchanting. Today's young and fabulous players in Rio, for example, delight in taking the great choro tunes like "Brejeiro" or "Biruta" and boldly reconstructing them on the spot, filling them with vitality and fire. The music evokes deep levels of beauty and friendship. I present this collection from the heart, not as an "expert" on the music of Brazil, to which I make no pretense, but as a Canadian jazz musician playing with his friends, an avid and lifelong fan of the genre.
"Canadian Jazz legend, Tom Keenlyside, has produced a decidedly delightful album of familiar and less familiar Brazilian classics enlivened by his deft flute playing and his bright and imaginative arrangements. "Musica Brasileira" is highly recommended!" — David Kane – Cadence Magazine contributor
Jazz flutist and saxophonist Tom Keenlyside has see international success, done sessions for pop stars, and now runs his own label. His passion for his music permeates his performances." — Jim Dupuis-Earshot Magazine
"…a subtle and masterful flutist" — Winnipeg Free Press
"Tom's work on flute is masterful, inventive and lyrical" — TV Week
"Keenlyside is a musician's musician" — Red Robinson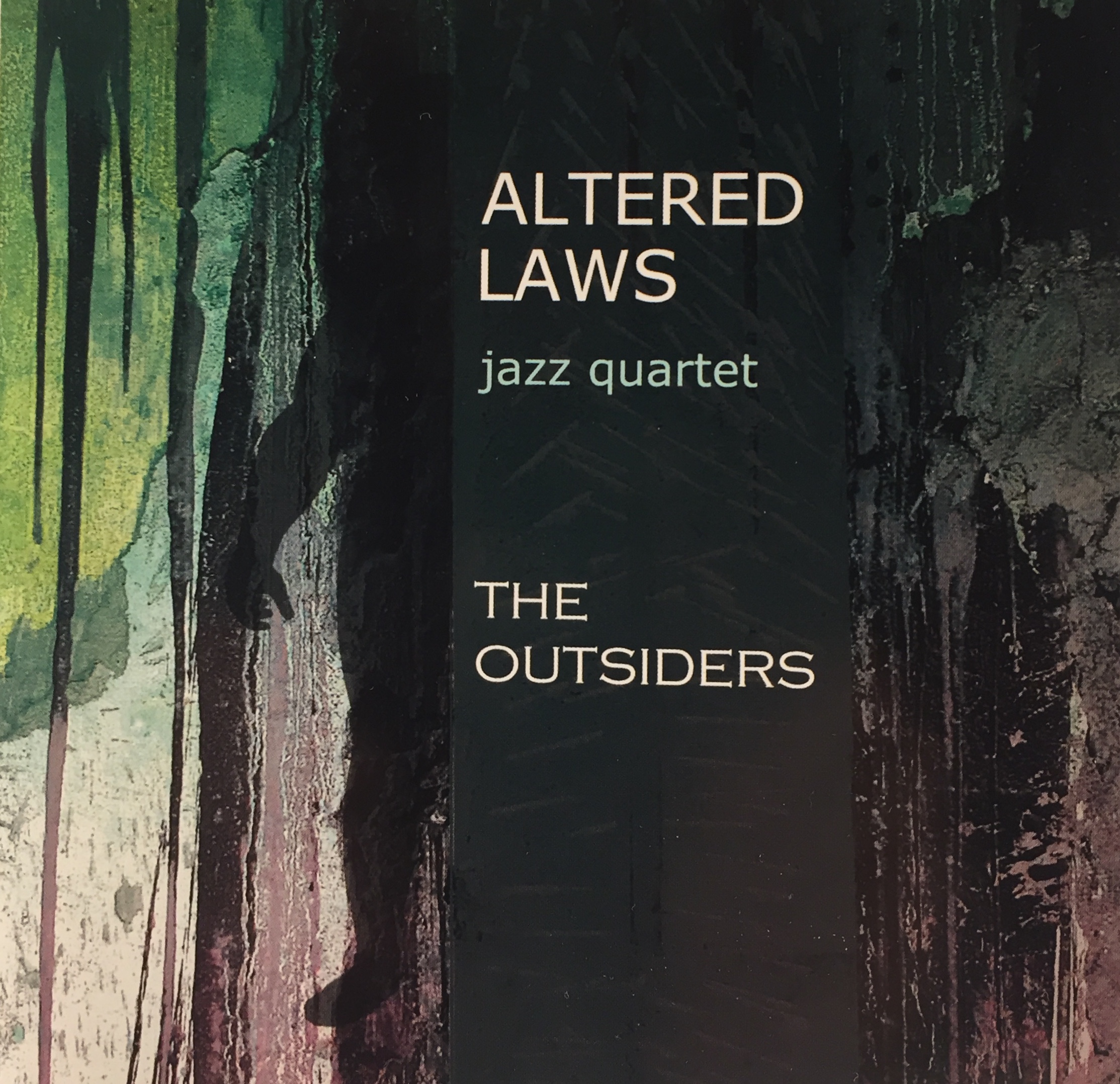 Buy the CD!
THE OUTSIDERS
ALTERED LAWS jazz quartet
Innovative modern jazz in a quartet setting expertly played with passion and intensity.
The Outsiders – Altered Laws Jazz Quartet
Miles Black (piano) about this artist
Tom Keenlyside (flutes & saxes) about this artist
Dave Robbins (drums) about this artist
Miles Hill (bass) about this artist
The music of Altered Laws is music of delightful anticipation, for the prudent listener yields to its modernity; modernity in jazz is the synthesis of "what was said before" with "what ought to be said now."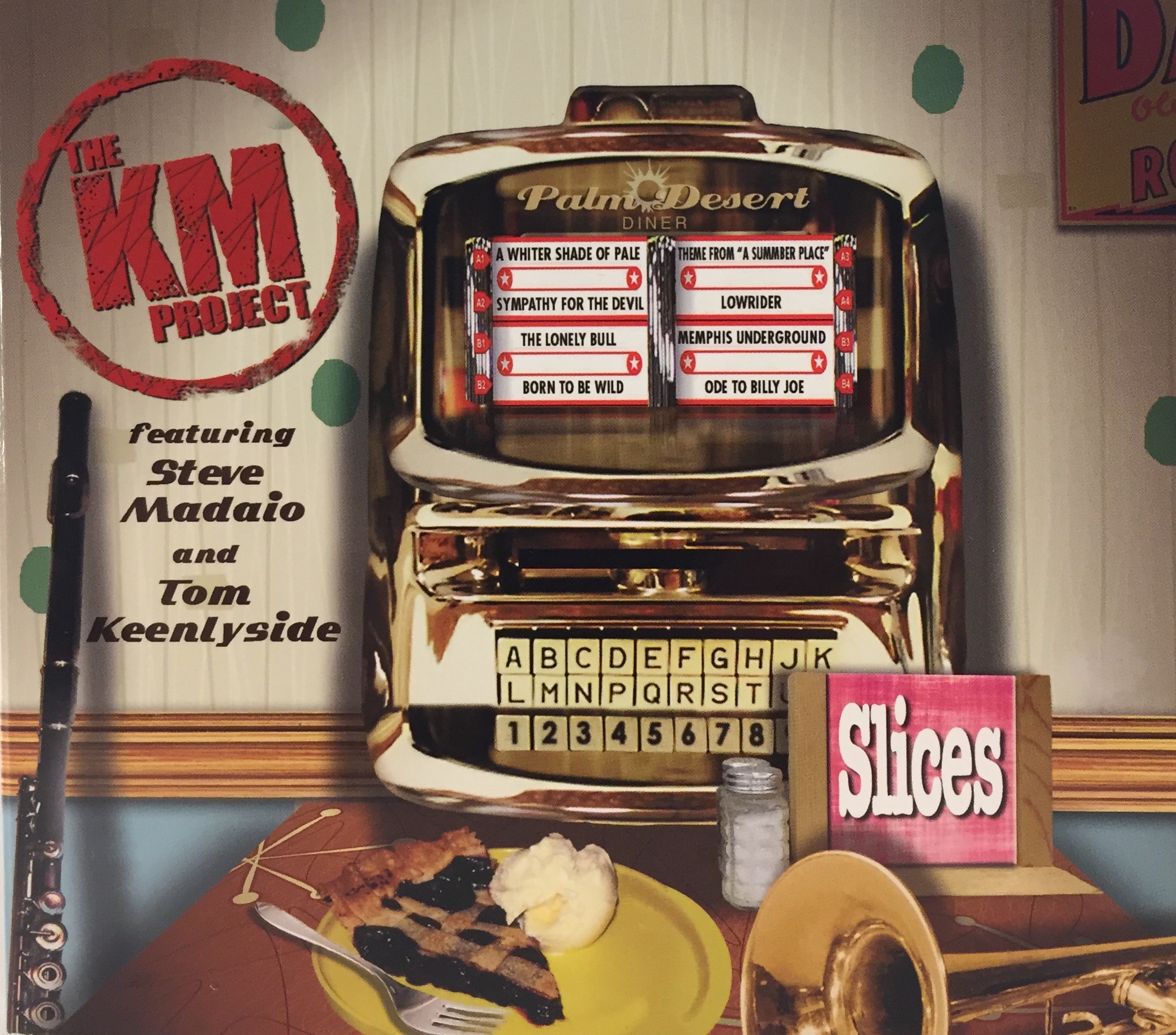 Buy the CD!
Slices
THE KM PROJECT
"Slices" is a new take on time-honored melodies, and features the fiery, jazzy instrumentals of Tom Keenlyside and Steve Madaio.
The KM Project is the brainchild of trumpet master Steve Madaio and flute wizard Tom Keenlyside. After meeting by chance in Palm Desert in 2010, they compared notes on their perspective careers and found they had many things in common…long and productive recording and performing careers, eclectic musical tastes and a deep love of playing music. After playing a few gigs together, they realized how closely their phrasing matched and how compatible their musical visions were.
It seemed obvious… record an album together. Deciding what to play was another matter. After throwing around a few ideas, the "Slices" concept popped out… warm-hearted jazzy takes on some classic tunes in the Great American pop songbook.
Steve and Tom have performed and recorded with some of the biggest artists around, such as Dizzy Gillespie, Stevie Wonder, Aerosmith, The Rolling Stones, Natalie Cole, Earth Wind and Fire, Bob Dylan, Diana Krall, Van Halen, Tom Jones, and many, many more. "Slices" presents some of the great music of the sixties in a modern musical setting, and still retains the exciting feeling of the originals.
"Great album (Metaphora) … sounds wonderful!"